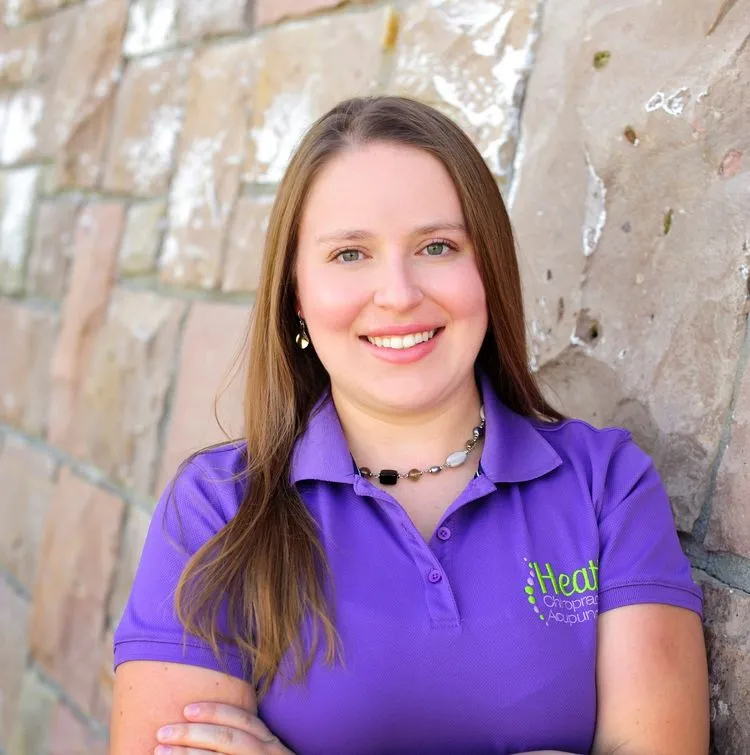 Dr. Heidi Heath is a Colorado native, raised in Castle Rock. From an early age, she suffered from chronic low back pain. After finding no relief through traditional medicine, she sought out alternative solutions. A combination of regular chiropractic care and acupuncture treatments provided relief to her symptoms. Her extraordinary first-hand experience led Dr. Heath to pursue Chiropractic as her profession.
Dr. Heath is a graduate of Colorado State University, where she received a Bachelor of Science in Biology, with a minor in Biomedical Science. Her education continued at Logan College of Chiropractic, where she received a second Bachelor of Science in Life Science during the course of her doctoral program. She was awarded the Doctor of Chiropractic designation, graduating magna cum laude and receiving many awards for both academic achievement and clinical excellence.
Dr. Heath has earned additional certifications in acupuncture and nutrition through extensive post-graduate education. She received her acupuncture training from Logan College of Chiropractic and is board certified to practice in the State of Colorado. Dr. Heath has also earned the designation Internal Health Specialist from the Loomis Institute of Enzyme Nutrition.

Associations & Memberships
Colorado Chiropractic Association

American Chiropractic Association

Parker, Colorado Chamber of Commerce

Logan College of Chiropractic Alumni Association

"The doctor of the future will give no medicine, but will interest his patients in the care of the human frame, in a proper diet, and in the cause and prevention of disease."
-Thomas Edison